Malcolm. J. Fraser, Jr. Ph.D.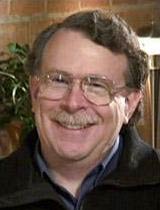 Dr. Fraser received his Ph.D. from Ohio State University, and performed postdoctoral research at both Penn State University and Texas A & M University. At Texas A & M he was a part of the team which developed the genetic expression system which is now a widely used methodology for producing organic molecules, including pharmaceuticals, on an industrial scale.
He is the co-inventor of the gene splicing technology "piggyBac", as well as the inventor of various piggyBac improvement patents. It was his work on piggyBac which first caught the attention of Kraig Biocraft Laboratories.
He was recently selected as a fellow of the American Association for the Advancement of Science. This was awarded in recognition for his distinguished contributions to genetics and transgenesis, and for his discovery of the piggyBac transposable element and derived transgenic vector system.
In 2006, Dr. Fraser was awarded $2.5 million from the Bill and Melinda Gates Foundation to fund "deliverable technologies" in the field of transgenesis, for the prevention of mosquito born disease.
Dr. Fraser is a member of the faculty at the University of Notre Dame, where he heads the Fraser Laboratory. The focus of his work is molecular genetics. He is the author or co-author of numerous scientific articles in the field of genetic engineering and gene manipulation.
Dr. Fraser is also the co-author of the famous peer reviewed science journal PNAS (the Journal of the National Academy of Sciences). In which Dr. Fraser describes his work in creating genetically engineered spider silk. Kraig was a sponsor and collaborator in that work.
Trevor L. Kane Ph.D.
Dr. Kane received his Ph.D. from the University of Notre Dame in Biological Sciences with a focus on bacterial pathogenesis. Prior to his doctoral work, Dr. Kane received his B.S. in Molecular and Cellular Biology with a minor in Economics from the University of Puget Sound.
Dr. Kane's Ph.D. work focused on the study of potential virulence factor produced by a select strain of Methicillin Resistant Staphylococcus aureus (MRSA). During this work, Dr. Kane became well versed in methods and techniques in gene editing to produce knockouts in the gene cluster of interest as well as protein expression methods.
During Dr. Kane's time at the University of Notre Dame he was instrumental in leading the establishment of new protocols and procedures, standing up new laboratory capacity, and bringing new capabilities in pathogenesis research to his laboratory. As part of his role in setting up new avenues of research, he established numerous collaborations across the United States as well as internationally.
Dr Kane has co-authored research papers including clinical research collaboration with the Mayo Clinic. His work has been presented at numerous conferences including before international audiences. Dr. Kane was awarded a fellowship supporting global health initiatives working collaboratively on international research efforts. During in doctoral work Dr. Kane was also awarded a fellowship developing cross-disciplinary training and mentoring young scientists.
Dr. Kane's previous experience in gene editing, creating new laboratory capacity, and cultivating scientific curiosity make him an excellent addition to the Kraig Biocraft Laboratories' scientific board of advisors and his role as lead staff scientist. Since joining Kraig Labs, Dr. Kane has been instrumental in establishing the Company's in-house genetic engineering laboratory.