Malcolm. J. Fraser, Jr. Ph.D.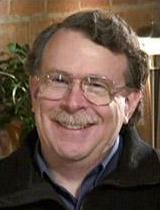 Dr. Fraser received his Ph.D. from Ohio State University, and performed postdoctoral research at both Penn State University and Texas A & M University. At Texas A & M he was a part of the team which developed the genetic expression system which is now a widely used methodology for producing organic molecules, including pharmaceuticals, on an industrial scale.
He is the co-inventor of the gene splicing technology "piggyBac", as well as the inventor of various piggyBac improvement patents. It was his work on piggyBac which first caught the attention of Kraig Biocraft Laboratories.
He was recently selected as a fellow of the American Association for the Advancement of Science. This was awarded in recognition for his distinguished contributions to genetics and transgenesis, and for his discovery of the piggyBac transposable element and derived transgenic vector system.
In 2006, Dr. Fraser was awarded $2.5 million from the Bill and Melinda Gates Foundation to fund "deliverable technologies" in the field of transgenesis, for the prevention of mosquito born disease.
Dr. Fraser is a member of the faculty at the University of Notre Dame, where he heads the Fraser Laboratory. The focus of his work is molecular genetics. He is the author or co-author of numerous scientific articles in the field of genetic engineering and gene manipulation.
Dr. Fraser is also the co-author of the famous peer reviewed science journal PNAS (the Journal of the National Academy of Sciences).  In which Dr. Fraser describes his work in creating genetically engineered spider silk.  Kraig was a sponsor and collaborator in that work.
Donald L. Jarvis, Ph.D.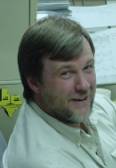 Dr. Jarvis received his B.S. and M.S. in microbiology at Idaho State University and his Ph.D. in Virology at Baylor College of Medicine.
He heads a research laboratory within the University's of Wyoming's Department of Molecular Biology which focuses on biochemistry and biosynthesis.