Chairman
Kim Thompson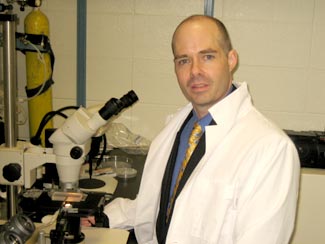 As the Chairman and CEO of the Company, Kim Thompson is the only member of the Board who is also a part of the corporation's management. His formal education lies in the fields of economics and law. He received his B.A. in Applied Economics from James Madison College at Michigan State University. He received his Juris Doctorate from the University of Michigan Law School in 1994.
Mr. Thompson founded Kraig Biocraft Laboratories , Inc. in his pursuit of the development of new biotechnologies with industrial applications. The spider silk production platform invented by Mr. Thompson is scalable and very cost effective. The Company was founded to develop this technology in collaboration with leading university scientists.
As Chairman of the Board, he brings a unique perspective, and acts as the primary liaison between management of the Company and the Boards oversight.
Mr. Thompson brings a wealth of experience in business management and consultation to Kraig. Following the completion of his undergraduate degree, Mr. Thompson joined California Craftsman, Inc. as a Vice-President with primary responsibility for both financial operations and marketing.
Kim Thompson was the director of business development at Franchise Venture Partners, LLC. He subsequently joined the firm of Shearson, Lehman, Hutton where he specialized in equity trading and research of small-cap companies. Mr. Thompson received the highest series seven score for all Shearson brokers in his class nationwide. His experience in those small-cap equity markets has proven to be invaluable both in his legal and business successes.
Prior to becoming a public company CEO, Mr. Thompson was the founder and senior litigation partner in a California commercial law firm where he worked as corporate and litigation counsel to privately held and public companies. His many accomplishments in corporate law include winning and collecting in full what his firm believes to have been the largest award of lost profits in a California commercial arbitration up to that time. An important part of his work was winning victories on behalf of corporate clients in disputes over intellectual property and distribution rights. He has represented business clients ranging from small start-ups and micro-caps to Fortune 100 companies.
With a background in business leadership and in advising public and private corporations, Kim Thompson continues to bring a unique perspective to the successful management of business. His extensive business and legal background enables him to create practical solutions to business problems and seize opportunities for growth.
Mr. Thompson is a member of the Triple Nine Society for persons with documented genius level IQs (having tested above the 99.9th percentile). He is also active in the realm of science and invention where he has to his credit a number of provisional patent applications, including innovations in the areas of biotechnology, organic polymers, genetic engineering, spider silk production and magnetic field manipulation, among others.
For his efforts in disrupting the textile markets, Mr. Thompson was recognized as one of the top 20 Pioneering CEO's of 2019.
Board Member's – Elect
Anurag Gupta
Mr. Anurag Gupta is a C-Suite executive with nearly 30 years of experience in US based global corporations. He has extensive expertise in leading businesses internationally in both start-up and established business environments.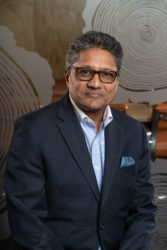 Mr. Gupta currently serves on the Board of Directors of Roseburg Forest Products, Inc., a multi-billion dollar leading manufacturer and marketer of wood products in USA, Canada and Japan with a market value of $4 billion. He is Chairman of the Strategy & Risk Committee.
Mr. Gupta is also an investor and Director on the Board of Drive My Way, Inc., a post-revenue start-up company in digital recruiting marketplace, powered by a proprietary, patent-protected platform that is revolutionizing truck driver recruiting in USA. Additionally, Mr. Gupta serves on the Advisory Board of Coastal Risk Consulting, a post-revenue start-up company providing technology-enabled products and services in assessing flood, climate and natural hazard risks for both residential and commercial properties on a global basis.
Mr. Gupta's previous corporate roles include serving as CEO of Global Data Services at TBG, AG, a Private Equity firm with $5 billion AUM (Assets Under Management) where he helped Acquire DTN business from Schneider Electric.
As Executive Vice President of CMS Division at IHS Markit (NASDAQ listed: INFO), a $22 billion market capitalization company, Mr. Gupta led multiple global business lines along with corporate strategy and technology development for the company. During his tenure, the company acquired over 25 businesses across multiple industry verticals.
As President of Europe, Middle East and Africa (EMEA) region at BrightPoint, Inc (NASDAQ listed: CELL) and later at Ingram Micro (NYSE listed: IM), Mr. Gupta was responsible for running a business of $2.7 billion in revenue across 30 countries in EMEA. He was also the head of Investor Relations at BrightPoint, Inc. was recipient of the Stevie Business Award for
the Best Investor Relations Program.
As CEO of Teamcall Ltd., a Motorola Joint Venture Company which Mr. Gupta formed in mid-1990s, he pioneered the launch of Mobile technology and business in India.
Mr. Gupta has had the privilege of participating in ringing the opening and closing bells at NASDAQ Stock Exchange and New York Stock Exchange 4 times in the past 12 years.
Mr. Gupta graduated Magna Cum Laude and earned his Bachelors in Electrical Engineering in 1987 and his Masters in Electrical Engineering in 1990 from the University of Toledo, Ohio, USA where his Master's Thesis was funded by NASA Lewis Research Center in Cleveland, Ohio. He earned his Masters of Business Administration in 1994 from the Stuart School of Business, at Illinois Institute of Technology, Chicago, USA.
Mr. Gupta's term as a board member will begin prior to the Company's proposed national exchange listing. Mr. Gupta will serve on the Company's audit and compensation committees.
Julie R. Bishop
Julie R. Bishop is a licensed C.P.A. that brings extensive leadership experience and expertise in finance and accounting. Ms. Bishop is currently the Vice President of Global Accounting & Reporting at Yahoo Inc. Prior to that role, Ms. Bishop was Vice President of Global Accounting and Reporting and Senior Director of Global Accounting at Verizon Media, the media and technology business unit of Yahoo under Verizon, a publicly traded telecom company. Prior to that role, Ms. Bishop was Director of Revenue Accounting at Yahoo Inc., a publicly-traded media and technology company purchased by Verizon in 2017, serving from 2011 through 2017. Prior to that, Ms. Bishop served as Accounting Manager at HD Waterworks, a distribution company and business unit of HD Supply, from 2009 to 2011. In addition, Ms. Bishop served as an auditor of publicly traded companies from 2002 to 2009 at Ernst & Young, LLP.
Ms. Bishop provides the board with significant expertise in accounting and finance, particularly in publicly traded companies, which she developed over her long career working in publicly traded companies and auditing at a leading audit firm. She also brings the board valuable management and leadership expertise, a critical perspective on strategic planning and risk management, and additional insights into the technology industry.
Ms. Bishop's term as a board member will begin prior to the Company's proposed national exchange listing. Ms. Bishop will serve on the Company's audit and compensation committees.
Greg Scheessele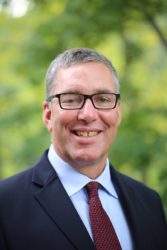 Gregory (Greg) Scheessele has forty years of global manufacturing business leadership experience. He is the CEO of his own advisory firm, Gerette, LLC. Prior to launching Gerette in 2018, Greg led the NAFTA and South American business units of TMD Friction Holdings GmbH as the Executive Vice President, TMD Americas. Prior to joining TMD in 2005, Greg was the Group Vice President, Global Operations with Pall Corporation where he worked over twelve years in various global operations executive positions at Pall Corporation and Gelman Sciences (Pall acquisition). Greg developed his engineering and manufacturing management skills while working for General Motors ten years.
Greg has served as a Board Director or Trustee for various automotive component, engineering, technology firms and non-profit organizations for the past thirteen years. He currently is a director or trustee for an educational non-profit in the Detroit Metro area and privately held manufacturing companies in Michigan and Wisconsin. 
Greg earned a Bachelor of Science – Mechanical Engineering from Purdue University and a Master of Science – Industrial and Systems Engineering from the University of Michigan.
Mr. Scheessele's term as a board member will begin prior to the Company's proposed national exchange listing. Mr.Scheessele will serve on the Company's audit and compensation committees.