Kim K. Thompson, Founder and CEO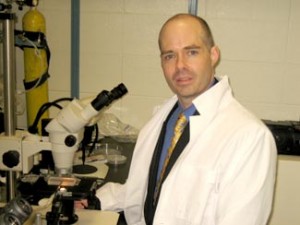 As the CEO of the company, Kim Thompson is the only member of the scientific advisory board who is also a part of the corporation's management. His formal education lies in the fields of economics and law. He received his B.A. in Applied Economics from James Madison College at Michigan State University. He received his Juris Doctorate from the University of Michigan Law School in 1994.
Mr. Thompson founded Kraig Biocraft Laboratories , Inc. in his pursuit of the development of new biotechnologies with industrial applications. The spider silk production platform invented by Mr. Thompson is scalable and very cost effective. The Company was founded to develop this technology in collaboration with leading university scientists.
As chairman of the scientific advisory board, he brings a unique perspective, and acts as the primary liaison between the advisory board and the corporation.
Mr. Thompson brings a wealth of experience in business management and consultation to Kraig. Following the completion of his undergraduate degree, Mr. Thompson joined California Craftsman, Inc. as a Vice-President with primary responsibility for both financial operations and marketing.
Kim Thompson was the director of business development at Franchise Venture Partners, LLC. He subsequently joined the firm of Shearson, Lehman, Hutton where he specialized in equity trading and research of small-cap companies. Mr. Thompson received the highest series seven score for all Shearson brokers in his class nationwide. His experience in those small-cap equity markets has proven to be invaluable both in his legal and business successes.
Prior to becoming a public company CEO, Mr. Thompson was the founder and senior litigation partner in a California commercial law firm where he worked as corporate and litigation counsel to privately held and public companies. His many accomplishments in corporate law include winning and collecting in full what his firm believes to have been the largest award of lost profits in a California commercial arbitration up to that time. An important part of his work was winning victories on behalf of corporate clients in disputes over intellectual property and distribution rights. He has represented business clients ranging from small start-ups and micro-caps to Fortune 100 companies.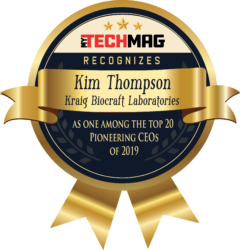 With a background in business leadership and in advising public and private corporations, Kim Thompson continues to bring a unique perspective to the successful management of business. His extensive business and legal background enables him to create practical solutions to business problems and seize opportunities for growth.
Mr. Thompson is a member of the Triple Nine Society for persons with documented genius level IQs (having tested above the 99.9th percentile). He is also active in the realm of science and invention where he has to his credit a number of provisional patent applications, including innovations in the areas of biotechnology, organic polymers, genetic engineering, spider silk production and magnetic field manipulation, among others.
For his efforts in disrupting the textile markets, Mr. Thompson was recognized as one of the top 20 Pioneering CEO's of 2019.
Jon Rice, COO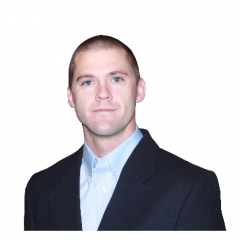 Mr. Rice has over 13 years' experience growing development stage businesses with a focus on technology development, commercialization, and go to market strategies. Mr. Rice holds a B.S. in Chemical engineering from Michigan Technological University and a Masters of Business Administration from the Eli Broad College of Business: Michigan State University.
Prior to joining Kraig Biocraft Laboratories Mr. Rice was the Director of Advanced Technologies for Ultra Electronics, AMI. In this role, Mr. Rice was responsible for the identification, capture, and execution of new technology programs. During his tenure with AMI, Rice secured more than twenty five million dollars in funded development programs from the US Department of Defense which his team successfully leveraged into commercially viable spinoff products. Mr. Rice was also responsible for technical sales, marketing, and promotion of AMI's products and capabilities. Rice joined AMI as the third full time employee and helped to lead the organization through its rapid growth and ultimate acquisition by Ultra Electronics in 2011.
Earlier in his career Mr. Rice developed unique advanced manufacturing techniques, established and trained a production staff, led engineering development, authored numerous technical papers, and was recognized as subject matter expert. Mr. Rice holds 5 issued patents and numerous provisional patents.
Mr. Rice brings a history of transforming revolutionary ideas into viable commercial products.