Issuance of License seen as the most significant commercial event in the biotechnology Company's development of spider silk based materials
ANN ARBOR, Mich., – May 1, 2018 –Kraig Biocraft Laboratories, Inc. (OTCQB: KBLB) ("Company"), the leading developer of spider silk based fibers, is very happy to announce today the positive result of its five years of working with the Vietnamese government at both the central and provincial levels: The Company has been issued its long awaited Enterprise Registration Certificate (ERC) required to begin its operations in Vietnam.
"These licenses to operate in a traditional silk producing region are the most substantial milestones for Kraig Labs commercial development since the creation of our first spider silk transgenics," said Kraig Labs Founder and CEO, Kim Thompson. "Our teams in the U.S.A. and in Vietnam have been working closely with officials in Quang Nam province and with central government ministries to bring this long standing vision to reality."
The Company's advanced silk production platform was designed specifically to fit within and utilize existing silk industry infrastructure. The Company's systems were designed that way in order to provide what the Company believes to be a significant and nearly insurmountable competitive advantage. "Our work to obtain these approvals has been driven by our goal of producing recombinant spider silk on a large scale, which can only be achieved by harnessing the opportunities presented by existing large scale silk production infrastructure," stated Thompson.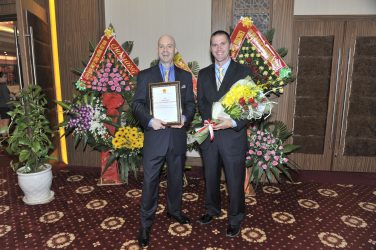 The Company has already proven through its contract with the U.S. Army that its spider silk technology can be scaled quickly and efficiently, moving from the laboratories of the University of Notre Dame and into its own research and production facilities. We are now on a path to scale our product to much greater levels, by harnessing existing silk production infrastructure with the capacity to match the demand for our spider silk materials.
"Today's announcement is more than just a major milestone for the Company, it's a revolutionary step in the commercialization of spider silk," said Jon Rice, Kraig Labs' COO. "More than five years of hard work, meetings, and extensive legal and regulatory paperwork, have gone into securing these approvals and licenses. We now stand ready to change an entire industry."
"This is a historic moment for Kraig Labs and for all of our shareholders who have taken part in this journey with us. Our shareholders know how much time, effort and resources have been expended to reach this goal and for the Company to walk through this exciting threshold," Thompson concluded.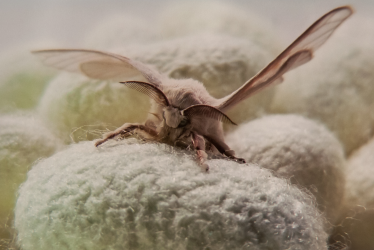 Today's announcement follows closely on the heels of last week's announcement of the formation of the Company's Vietnamese subsidiary Prodigy Textiles Co., Ltd., and the receipt of that subsidiary's Investment Registration Certificate (IRC). Having been issued both its IRC and with today's announcement, its Enterprise Registration Certificate (ERC), Prodigy Textiles Co., Ltd. is preparing to begin operation. The issuance of these critical licenses mark a major milestone for Kraig Biocraft Laboratories and the commercialization of spider silk.
Kraig considers its new wholly owned subsidiary, Prodigy Textiles Co., Ltd., to be its spider silk production arm. Vietnam has been the focus of the Company's efforts to launch commercial scale production of recombinant spider silk, due to the country's existing silk production infrastructure. Kraig estimates that it can produce its recombinant spider silk at prices similar to mundane silk, giving the Company a tremendous competitive advantage.
The Company is now preparing for the grand opening of its subsidiary operations in Quang Nam province, Vietnam. Management is preparing to hire staff for the new facilities and is prepping the first allotment of transgenic silkworms to ship from its U.S. research headquarters.
To view the most recent edition of Kraig's Spider Sense quarterly newsletter and/or to sign up for Company alerts, please go to www.KraigLabs.com/newsletter
About Kraig Biocraft Laboratories, Inc.
Kraig Biocraft Laboratories, Inc. (www.KraigLabs.com), a reporting biotechnology company is the leading developer of genetically engineered spider silk based fiber technologies.
The Company has achieved a series of scientific breakthroughs in the area of spider silk technology with implicatio
ns for the global textile industry.
Cautionary Statement Regarding Forward Looking Information
Statements in this press release about the Company's future and expectations other than historical facts are "forward-looking statements." These statements are made on the basis of management's current views and assumptions. As a result, there can be no assurance that management's expectations will necessarily come to pass. These forward-looking statements generally can be identified by phrases such as "believes," "plans," "expects," "anticipates," "foresees," "estimated," "hopes," "if," "develops," "researching," "research," "pilot," "potential," "could" or other words or phrases of similar import. Forward looking statements include
descriptions of the Company's business strategy, outlook, objectives, plans, intentions and goals. All such forward-looking statements are subject to certain risks and uncertainties that could cause actual results to differ materially from those in forward-looking statements. This press release does not constitute an offer to sell or the solicitation of an offer to buy any security.
Ben Hansel, Hansel Capital, LLC
(720) 288-8495
ir@KraigLabs.com