Monumental Breakthrough for Large Scale Commercialization of Spider Silk
ANN ARBOR, Mich., – January 7, 2019 –Kraig Biocraft Laboratories, Inc. (OTCQB: KBLB) ("Company"), the leading developer of spider silk based fibers, announces today that it has successfully delivered the first two shipments of its highly specialized silkworms, which produce a silk with the physical characteristics of spider silk, to Vietnam.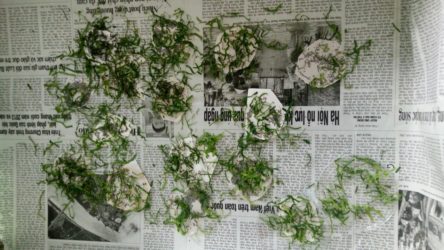 Today's announcement is the culmination of more than 5 years of work, and challenging negotiation, with the government of Vietnam. The silkworms from these first two shipments have already hatched and are now enjoying a fresh mulberry diet, so, for the first time in history, the global demand for spider silk materials has a viable, cost effective, and scalable solution.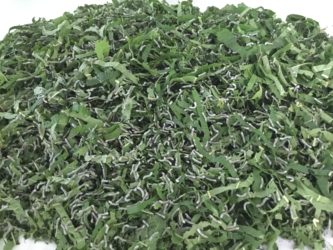 "The dream of commercializing our powerful technology is now materializing. This marks a dramatic leap forward in Kraig Labs' business plan for commercial production and mass marketing of cost effective recombinant spider silk, and becomes the foundation for an entirely new industry," said, COO, Jon Rice. "To our long-term shareholders, who have taken this journey with us, as well as our team in the US and Vietnam, who have worked tirelessly to make this dream a reality, I cannot thank you enough. As we start the New Year, full of new opportunity, we truly have something incredible to celebrate."
The Company has been working with leading sericulture experts, biotechnology institutions, and governmental agencies, in Vietnam, to further boost the silk industry with our revolutionary technology. Kraig Labs is currently finalizing renovation plans for a ~46,000 square foot production factory in Quang Nam Province, Vietnam.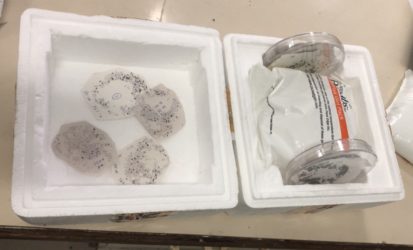 "Our plan has always been to bring our technology to the silk producing regions of the world for rapid scale-up," said, CEO and Founder, Kim Thompson. "Today we see the fruits of that effort. With its massive silk infrastructure and production capacity, Vietnam is an ideal location to launch our technology scale-up. Congratulations to our team and shareholders, as we prepare for the realization of large scale production."
To view the most recent news from Kraig Labs and/or to sign up for Company alerts, please go to www.KraigLabs.com/news
About Kraig Biocraft Laboratories, Inc.
Kraig Biocraft Laboratories, Inc. (www.KraigLabs.com), a reporting biotechnology company is the leading developer of genetically engineered spider silk based fiber technologies.
The Company has achieved a series of scientific breakthroughs in the area of spider silk technology with implications for the global textile industry.
Cautionary Statement Regarding Forward Looking Information
Statements in this press release about the Company's future and expectations other than historical facts are "forward-looking statements." These statements are made on the basis of management's current views and assumptions. As a result, there can be no assurance that management's expectations will necessarily come to pass. These forward-looking statements generally can be identified by phrases such as "believes," "plans," "expects," "anticipates," "foresees," "estimated," "hopes," "if," "develops," "researching," "research," "pilot," "potential," "could" or other words or phrases of similar import. Forward looking statements include descriptions of the Company's business strategy, outlook, objectives, plans, intentions and goals. All such forward-looking statements are subject to certain risks and uncertainties that could cause actual results to differ materially from those in forward-looking statements. This press release does not constitute an offer to sell or the solicitation of an offer to buy any security.
Ben Hansel, Hansel Capital, LLC
(720) 288-8495
ir@KraigLabs.com